Traveling gives you experiences of new destinations—and renting a car for your road trip will take you to places you can't always easily reach by air. Besides, driving is usually cheaper than flying. Apart from the practicalities, a road trip can provide opportunities for connecting with your companions and enjoying truly memorable moments. However, it all starts with adequate long road trip preparation.
Long Road Trip Essentials: Why You Need a Road Trip Preparation Checklist
Some people are planners; others are spontaneous. Although travel planning can seem like exactly what you're trying to avoid, it can also help create excitement for the upcoming trip.
And of course, Benjamin Franklin said—
… that if you fail to plan, you plan to fail. So without further ado, we'd like to present you our best tips to assist with your travel preparations.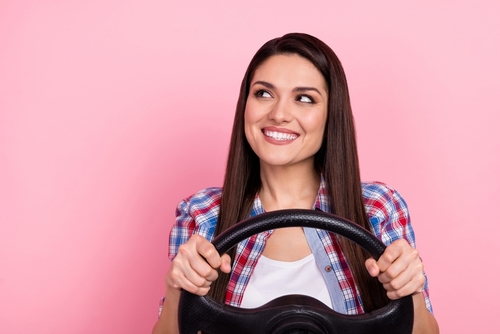 The MOTHER of All Road Trip Tips: Come Prepared!
Without adequate preparation, things can become tricky quickly. Traveling with people from generations can often be challenging—that's #1 on any seasoned traveler's list of Road Trip Tips—and then there's the risk of mechanical breakdowns, travel complications, and other delays and inconveniences. For that reason, we've created our road trip preparation checklist to help you prepare your car for a really long road trip down route 66, a lengthy college tour, a getaway to your dream destination for your birthday, or simply a weekend away.
Need some road trip inspiration? Check out our post about 39 Epic Travel Films
Want to explore our National Parks with a Rental Car? Click here!
How to Prepare When Making a Long Trip
How long in advance you start preparing for a road trip depends on you. An inexperienced road tripper might choose to start preparing at least a month in advance (although our road trip preparation checklist) should make travel planning a little easier. The longer the trip, the more preparation will go into it, so it's important to consider your car's condition, road conditions, your passengers, and the time you have available for your road trip. 
Before you carry on – why not look at the most awesome West Coast Road Trip Delights?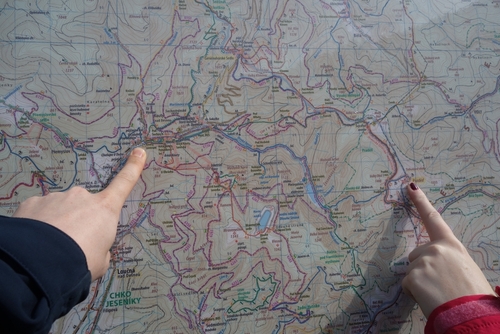 With that in mind, we have a few suggestions to get you started:
See to it that your vehicle is up for a road trip
Although all vehicles require routine maintenance, it's especially important to take it in for a scheduled service or to a professional mechanic before you leave on a lengthy road trip. The last thing you need is to end up breaking down on the side of a deserted road. That would typically mean that you have to call AAA, a mechanic, or a friend who knows about cars to help you out. But ultimately, it can suck the joy and spark out of your road trip, as waiting on the side of the road will almost certainly interfere with your itinerary.
Please follow the car preparation hacks on our road trip preparation checklist to get your car in tip top shape.
Download your free copy of our road trip preparation checklist here.
Plan your travel details
People go on road trips for many reasons… Sometimes it's an 'imposed' trip, where we travel to a school reunion, family member's wedding, or a funeral. But other times, we just want to be spontaneous… That's when we want to hop in the car and drive until we run out of fuel (which doesn't take super long these days, thanks to the ridiculous fuel prices!)…
You also have many options to choose from when you have to travel some distance, and many ways to make it as pleasant and safe as possible, for example:
Old-fashioned medium- to long-distance round road trip in your own car;
Any type of return road trip in a rented vehicle;
Flying to a far-off destination, and then renting a car to travel a further short to medium-distance;
Traveling by car while having your RV shipped to your vacation destination;
Doing a road trip to college in your own car (or your parents');
A family or friends camping trip in your own car or in a rental;
Driving to your new home in your own car.
Passenger planning
If you're traveling eight or more hours away with kids, it's important to ensure they are comfortable in terms of seating, physical comfort—check out our car yoga stretches to keep you limber—food and snacks, drinks, or entertainment. When it comes to keeping them entertained, you could always stop by some of the top tourist destinations to incorporate a bit of culture into the whole experience. Just imagine a Death Valley Road Trip… Well, do we have the perfect itinerary for you?
It's tempting to eat fast food while you're on the road, but it's not healthy or cost effective. Instead, try our healthy road trip snacks. Remember, when you make the snacks, you know what you're putting in your body. Healthy snacks will help you stay alert and awake during a long drive. Freezing water bottles overnight will keep the water cool for a few hours.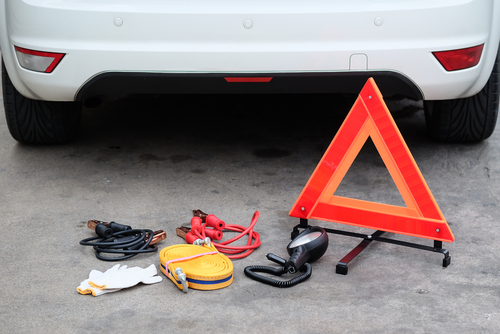 Prepare for emergencies
Whether you're traveling alone or with passengers, it pays to be prepared for emergencies. Each trip will have its own challenges, which can range from age-related challenges to seasonal road conditions.
Be sure to pack a first aid kit (check out our road trip preparation checklist)
Snow travel
BONUS TIP: Make sure your auto insurance is up to date, or invest in car rental insurance, especially during the holidays or when your road trip involves traveling on wet, icy roads.
Whatever you do during your travels, be sure to drive responsibly, obey the rules of the road, keep your following distance and make sure you arrive alive.