Anyone who's ever been on a college tour in a far-off city (perhaps even across the country) knows that road trips are fun. There's a lot to take in and it's such a nice break from the realities of the office and day-to-day routine… But hearing the words 'road trip for work' can instil dread.
There are many types of road trips for work. They could be on your own or with colleagues, long or short, frequent or once-off… In this post, we will provide tips and ideas that can be customized to your circumstances.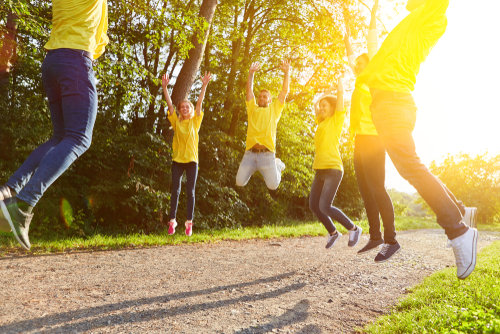 Elizabeth Garone reported how introverts tend to behave in a more extroverted manner (pseudo extroversion) for the sake of their careers, thus adopting a different persona. The recent pandemic led to dispersed teams and fast-paced working environments, which became a giant leap out of the comfort zones of a vast majority of the global workforce.
According to Sanna Balsari-Palsule, her doctoral research on free-trait behavior found that many people considered acting differently to their core persona was, in fact, a key component of their work role, and therefore less burdensome. However, the prospect of an extended period spent in the company of co-workers on a road trip would give us limited—and limiting—options:
Keep up the different persona throughout the road trip
Be yourself and let things unfold naturally
Come up with an excuse to avoid the work road trip. No, that's a bad idea.
On a serious note, is the fact that many of us—to some extent—switch between our 'home' and 'work' personas perhaps a reason for our low levels of enthusiasm when it comes to spending time with our colleagues outside of business hours?
What if I could tell you that there are some ways in which you could plan a perfectly memorable work road trip with colleagues? See, when you plan (even the things you wouldn't consider your first choice) something with enthusiasm, you're more likely to succeed. But that's enough philosophy for one day… Let's plan your work road trip.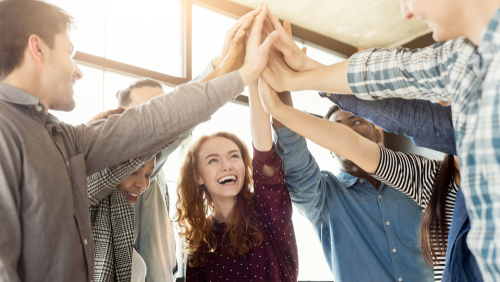 Pro Advice: If you can't take a road trip off from work (just kidding!), you probably realize that you don't have control over much of the road trip—unless you're on the planning committee. But the good news is that there's a lot you can do to help YOU enjoy it. And when everyone focuses on that instead of all the niggles, it is bound to be an epic road trip for work.
"The journey is part of the experience – an expression of the seriousness of one's intent. One doesn't take the A train to Mecca." – Anthony Bourdain, A Cook's Tour: Global Adventures in Extreme Cuisines
Step 1: Join the work road trip planning committee
Road trips are about fun, but they do require some planning—even if you're not visiting the top US landmarks, but just traveling a short distance to the next city. Here are some considerations to bear in mind:
Consider your colleagues: If you're travelling for work with colleagues—as opposed to on your own or with family—you will have to plan things around their needs as well. And since work colleagues tend to vary in age, you might have to make special accommodations for Nigel in Accounting and RiRi at Reception…
Discretion deflects drama: And if you have a delectable colleague for whom you'll happily break a few company policies, you might also work some of these tips for romantic road trip moments into your plans. Perhaps you don't get to rent a Little Red Corvette, but who knows what other opportunities might present themselves?
If you happen to be traveling with someone who's a little more than a colleague on your work road trip, use these tips to sneak in a bit of romance. Be discreet; but if you can't, there's always the rental car lost and found if you happen to leave an earring—or something else 😉—on the backseat…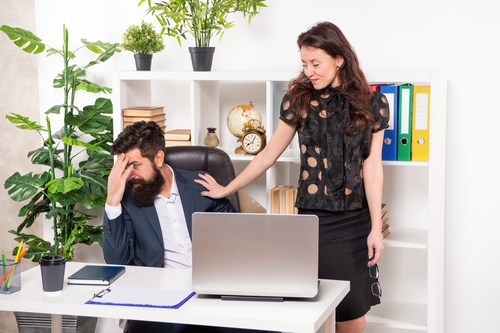 Prevent pet peeves: If you're travelling with colleagues, it's typically best to insist everyone leaves the furries and fluffies (or whatever else) at home. Driving with pets and colleagues could just put the power of your car yoga poses to the test. But do consult HR if you're travelling with emotional support animals.
Review car rental arrangements: Preparing road trip planner work sheets will help keep everyone on track with what they are responsible for, whether it's for arranging a car rental for your work road trip, or the car rental budget.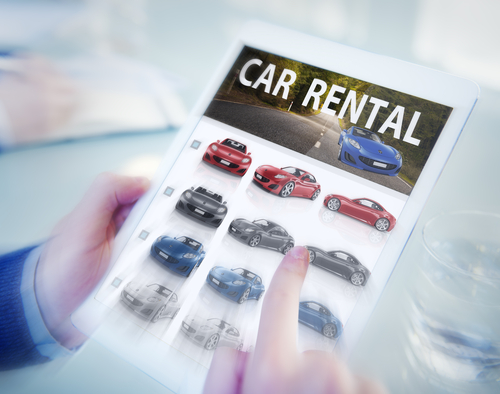 Step 2: Decide on which vehicle you'll take
If you're the designated driver for a long-distance road trip for work, you're responsible for ensuring your car is in good driving condition. Bring it to a mechanic to give it a proper once-over to check for any issues and car work to get done before the road trip. You should also:
Refill your windshield wiper fluid
Check that all lights are working
Change oil
Choose the most practical vehicle
Traveling for work often leads to arguments about which car will be used and why. Avoid the hassle by renting a people mover. There are many reasons why people rent cars for road trips. It alleviates stress and complications. You can even charter a minibus or a luxury exotic vehicle with a driver these days.
Limited / Unlimited fuel?
If the company plans to reimburse employees for fuel, they'll often find it more economical and practical to rent a vehicle in which the staff can travel to the event or conference they're attending. This also alleviates the issue of unsuitable or unreliable vehicles such as sports cars or convertibles. Renting a car with good gas mileage will reduce travel costs.
Go green
The rental car industry is a revolutionary leaders in the quest for more eco-conscious commuting options that are also budget friendly. For that reason, most car rental companies offer green travel rental car options.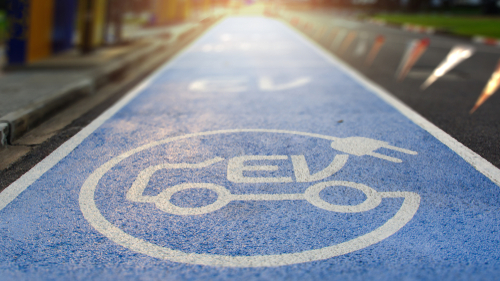 Driving in front of your boss bootcamp
Are you saddled with having to drive a new car in front of your manager? Eek. We don't envy you…
But here are some tips to help you navigate a strange car and look good at the same time—even if you're driving stick shift. And of course, mind your honking manners in front of your boss, even if you have to travel
But here are some tips to help you navigate a strange car and look good at the same time—even if you're driving stick shift. And of course, mind your honking manners in front of your boss, even if you have to travel Where the Streets Have No Name…
Step 3: Set aside time to explore with the best road trip planner for work with multiple stops
Road safety rules suggest that you stop after every two to three hours of driving. That means that if you're traveling long distances, you would have to plan sufficient time for stops and overnight stays.
Use Google Maps or one of these apps to explore the areas alongside your route, planning your breaks around places and things you and your colleagues want to see, such as museums, parks, restaurants, stores, or natural views. These are the experiences that will make traveling for work memorable for you and all your passengers. This is definitwly something you want to work out before a road trip.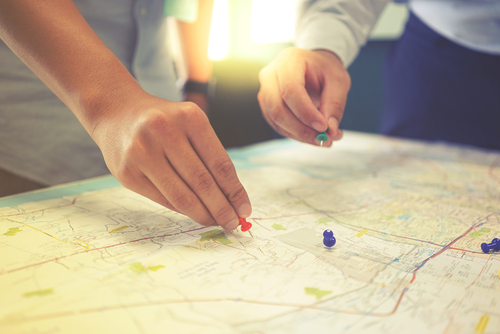 Step 4: Bring along snacks
No matter how long or short a road trip, you must bring snacks. It helps maintain blood sugar levels when you're between stops and need to keep the hangriness at bay when the Amazon road trip game won't work.
Thankfully, our resident snack-spert, James, created an epic list of healthy snacks to send on a work road trip that will even help keep you in peak physique…
Step 5: Pack economically
Whether you're traveling alone or with a group of work colleagues, it's a good idea to pack economically.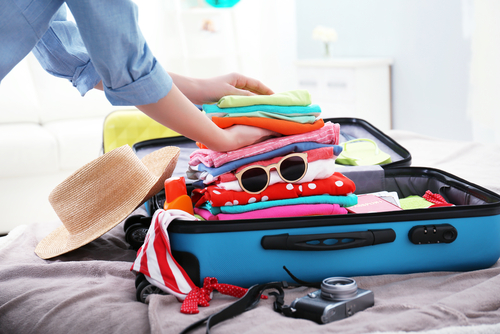 No matter where you go, there are so many US landmarks and tourist destinations to see and enjoy. Take this opportunity to take in everything our amazing country has to offer…